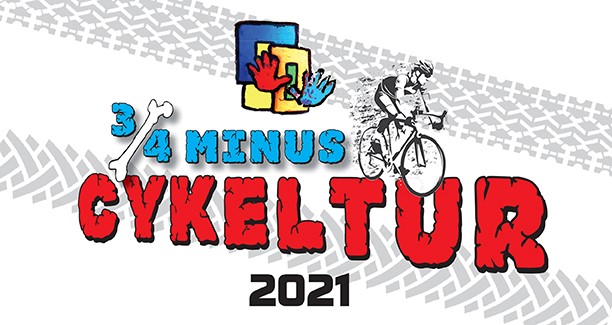 Hello ¾ Minus Cykeltur Participants –
 We are sorry to report that, after much thought, we've made the decision to cancel the 2021 ¾ Minus Cykeltur. We were scheduled for May 1, but the COVID-19 pandemic has not abated as we'd hoped, there are new, more contagious variants, and the majority of the population will not likely be vaccinated by May. The safety and health of our many volunteers and participants is paramount and I am not confident that the pandemic will be sufficiently under control by May. Rather than postponing until later in the year, as was done last year (and then postponed again to this year) we will resume in May 2022.
We have issued refunds to all participants. In lieu of an actual event this year, we will set up an unofficial cykeltur by which you ride the route of your choice anytime during the month of May, report your results, and we'll post the results online. We have a third, longer route in mind for those looking for even more fun! Stay tuned for details.
Again, we are sorry to have to cancel, but we look forward to enjoying the event in 2022 with all of you.
Thank you for your support!
Thank You.
The Second Annual Three-Quarter Minus Cykeltur will resume in 2022. This is a timed ride to benefit the Pend Oreille Pedalers bicycle club, a 501 (c) (3) non-profit organization.
CHECK OUT THE SHORT VIDEO OUR FRIEND SCOTT RULANDER PUT TOGETHER: https://www.youtube.com/watch?v=C7AmOlP2cRI
A BIG THANK YOU TO OUR SPONSORS!